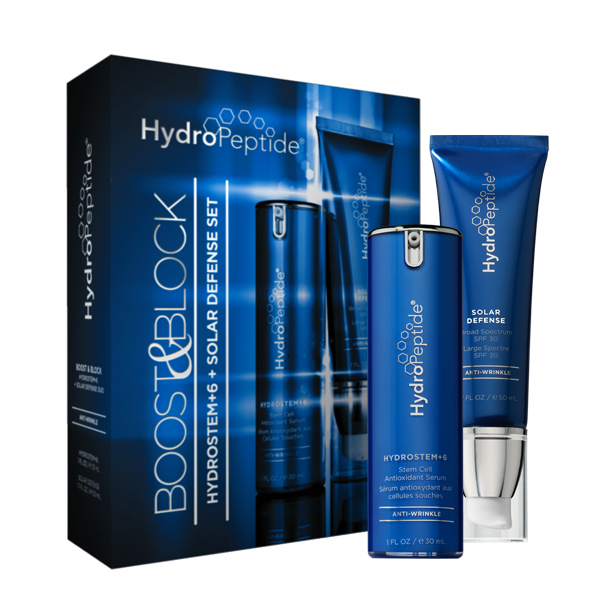 "Since 2004, HydroPeptide has revolutionized skin care through the power of peptides as messenger molecules that work on a cellular level to increase hydration, visibly reduce lines and wrinkles, and enhance skin's natural luminosity. With over 60 peptides, antioxidant rich botanical stem cells, growth factors and hyaluronic acid, our award-winning daily care and professional collections offer targeted customizable results-driven regimens for all skin types.
Our anti-aging products, facials and body treatments are currently found in the most prestigious spas, medical spas and physician's offices in 24 countries. Our unique vision of skin care appeals to the most discerning clients and retailers with an upscale experience and flawless results."
"G.M. Collin is dedicated to offering women and men of all ages an exclusive range of products, from superior performance clinical treatments to the highest quality dermo-corrective home care. The goal, no matter what the product, is a more radiant, healthier, younger-looking skin."
"Our products are developed with one goal in mind: To offer high tech skin care solutions, which are deeply rooted in the brilliance of nature. Beauty reborn is about recapturing your true, natural radiance with the help of modern technology.
G.M. Collin products are derived from natural plant and marine extracts and are technologically developed to achieve visible results. While our laboratory uses the highest scientific standards, our philosophy of respect for the environment mandates that our products are not tested on animals. This balanced commitment to good science is the cornerstone of all our product development. While our ultimate goal is to offer the best skin care products on the market today, the true spirit of G.M. Collin is to help women and men look great while feeling good about how they achieved the results."